Sustainable Energy Management Programme (SEMP)
SEMP is to provide knowledge and awareness on sustainable energy management to achieve minimum energy consumption and cost, but it is worth emphasizing that the operative word is "management". Three key principles of energy management are: – purchase energy at the lowest available price, manage energy consumption at peak efficiency, utilize the most appropriate technology. For example, managing energy consumption at peak efficiency can involve activities ranging from auditing, to specify retrofit measures and analyzing the resulting return on investment, to monitor and targeting, to conduct employee awareness education program. A comprehensive energy efficient action plan with return of investment will be developed for the customers to achieve SEMP in the organization.
Benefit SEMP to Customers such as guaranteed minimum saving energy cost, reduce maintenance cost, enhance productivity, implement good engineering practices and establish sustainable energy management system in the organization. This program will allow entire organizations to track, analyze, and plan their energy systematically, meanwhile enabling greater control of and continual improvement in energy efficiency. The establishment of SEMP will reflect Corporate commitment to conserve the energy, reduce the operational cost and embark on nation's Go Green Program.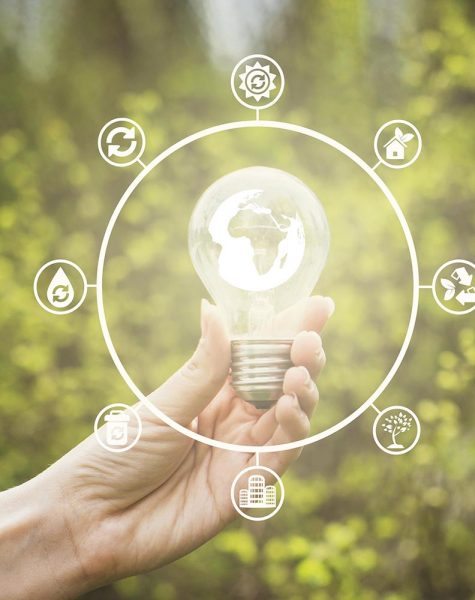 » Energy audit is an important tool in establishing the energy supply & consumption pattern and the measures that need to be taken in order to optimize energy usage in facility.

» The best practice method in estimating energy saving and implementation cost.

» To identify present and historical energy usage pattern where the ESCo will be able to provide the overall energy baseline for energy consumption (kWh) and energy cost.

» To identify where the wastage occurs and measures to be taken to optimize consumption and reduce wastage.

» The findings of this audit will be used to assist the customer to formulate energy management plan and implement the relevant energy saving measures (ESMs) recommended in the energy audit report minimum of energy saving.

Our remote energy monitoring system leverages on real-time software to capture building services data for translation into actionable output, enabling immediate analysis and quick decision making. The system allows us to detect and rectify anomalies as they surface, thus optimising energy consumption and reducing clients' operational costs.
» Net Energy Metering (NEM)
A mechanism where an eligible consumer installs a solar PV system primarily for his own use and the excess of energy (kWh) to be exported to the grid and to be offset against kWh from the energy provided by the Distribution Licensee (TNB) to the electricity consumer during the applicable billing period.

Effective on 1st January 2019 and will expire on 31st December 2020, the NEM will be improved by adopting the true net energy metering concept and this will allow excess solar PV generated energy to be exported back to the grid on a "one-on-one" offset basis. The quota allocation for NEM is 500 MW up to year 2020.

» Self-Consumption (SELCO)
SELCO applies when electricity is being generated for own usage and any excess is not allowed to be exported to the grid. The Government is encouraging individual, commercial and industrial consumers to install solar PV for their own consumption, looking to hedge against the rising cost of electricity.
» Energy Management Gold Standard (EMGS Star-1, 2 & 3)
» MyCrest (CIDB)
» LEED Gap Analysis
» Green Building Index (GBI)
MIDA Tax Incentive (GITA & GITE)
Budget 2020 has also extended the Green Investment Tax Allowance (GITA) and Green Income Tax Exemption (GITE) incentives until 2023.
Business players have welcomed Budget 2020's tax incentives, which are expected to encourage greater adoption of renewable energy in Malaysia.

– Green Technology Financing Scheme 2.0 (GTFS 2.0)

GTFS is a financing scheme offered to investors which is supported by the government offering a 2% p.a. interest/profit rate subsidy for the first seven years and 60% government guarantee of green component cost to financial institutions.

More details : www.gtfs.my

– MyHIJAU Certification

MyHIJAU Mark & Directory is a Government initiative to promote the sourcing and purchasing of green products and services in Malaysia.
MyHIJAU Mark is Malaysia's official green recognition endorsed by the Government of Malaysia, bringing together certified green products and services that meet local and international environmental standards under one single mark.